Instructions :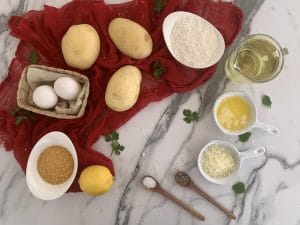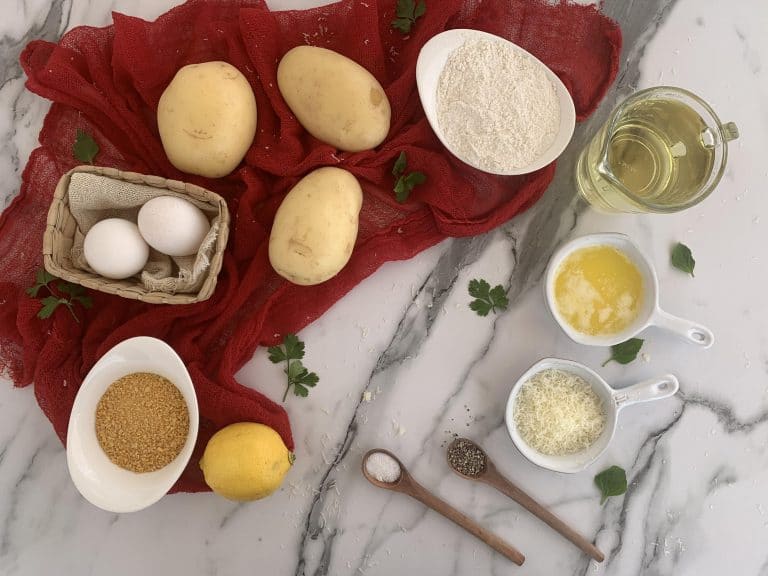 2.Pl
ace the potatoes in a large pot and cover them with cold water. Add a pinch of salt to the water. Bring the water to a boil. Turn the heat down to a rolling simmer and cook the potatoes until tender when pierced with a sharp knife.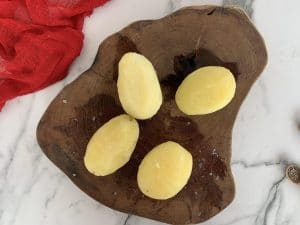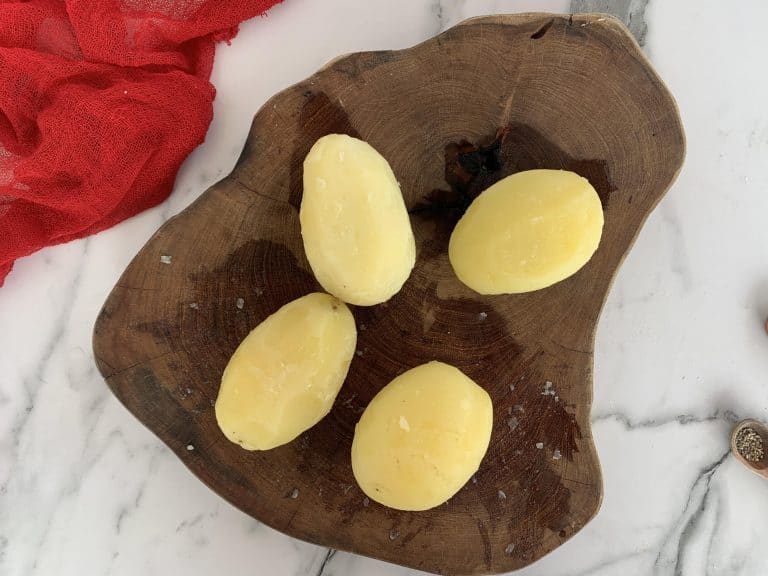 3.Drain the potatoes in a colander and set aside until cool enough to handle. Once cool, yet still warm, peel the potatoes. Press them through a ricer or food mill into a large bowl. Alternatively, you can mash the potatoes. They can remain a little rustic. No need to purée them.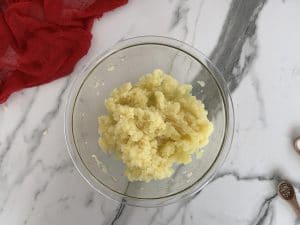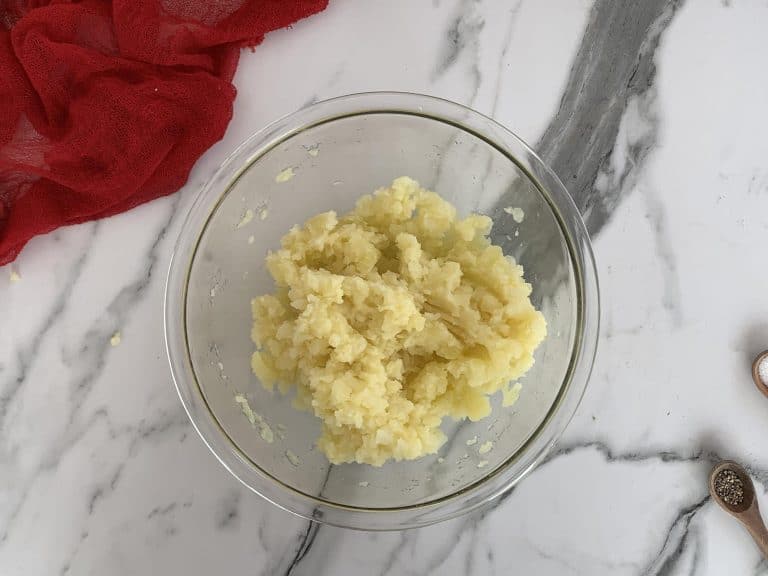 4.Add the butter, parmesan, parsley, mint, salt, and pepper. Mix together using your hands. Gradually add in the egg yolks, one at a time, and continue to mix with your hands until the yolks are well incorporated. Form the mixture into croquettes or cylinders that are 2 inches long. Set aside on a plate.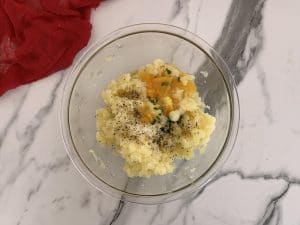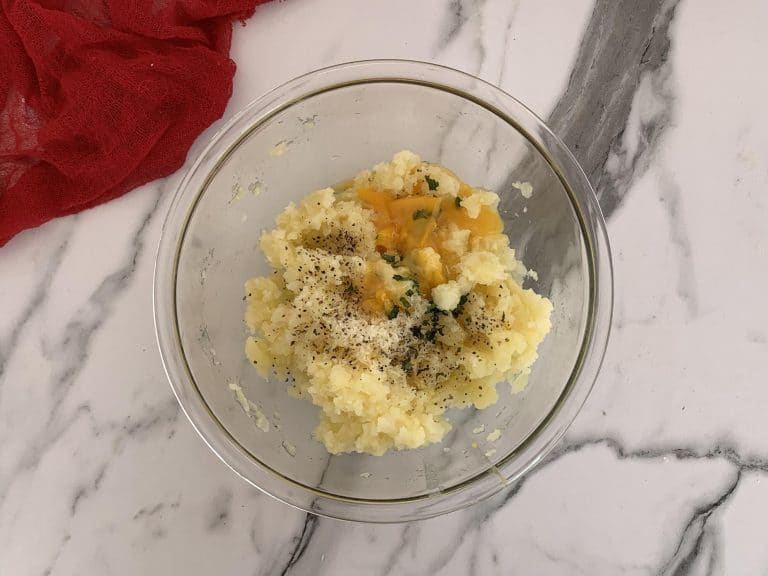 5.Grab 3 shallow bowls and set up a workstation. Place the flour in one bo
wl. Place the egg whites in the second bowl and whisk until frothy. In the third bowl, place the breadcrumbs and season well with salt and pepper.
Coat each crocchè with flour. Then dip into the egg whites and finally coat evenly with the breadcrumbs.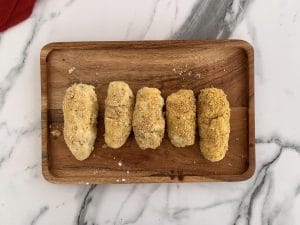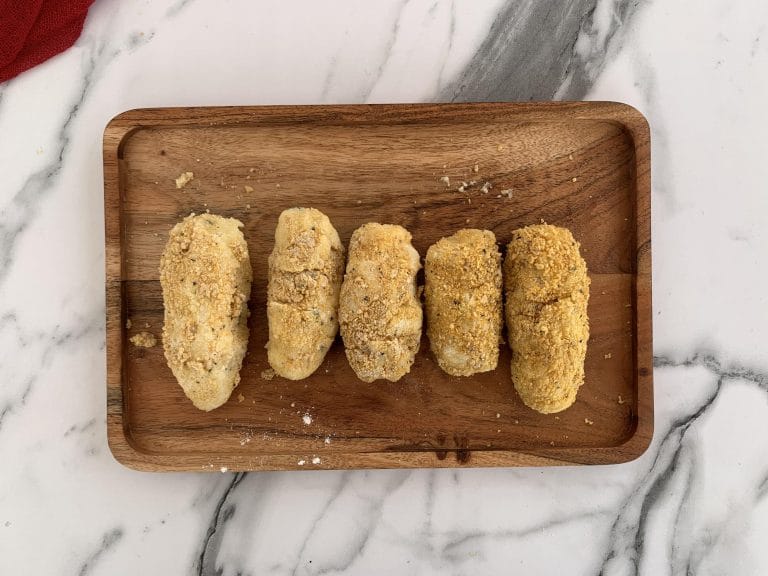 6.In a large, deep pan over medium-high heat, bring the oil to 350°F, or until a small cube of bread browns in about 40 seconds. Fry the crocchè in batches, about 4 at a time, until golden brown and crunchy. Remove with a spider or slotted spoon to a platter lined with paper towels or kitchen paper.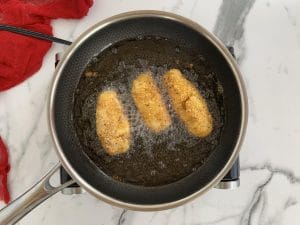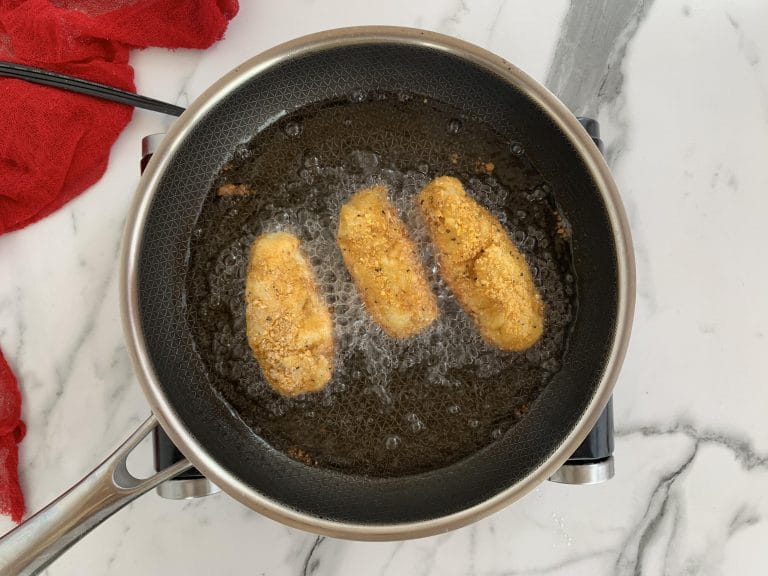 Enjoy the crocchè while hot with lemon wedges as a snack or appetize
g
.